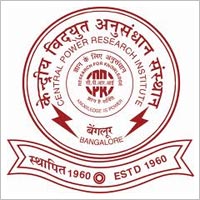 "Visit us at ELECRAMA-2012, 18th to 22nd January,2012 at Stall NO. F158, Hall-07(International Pavilion), Bombay Exhibition Center, MUMBAI"
Vardhman® insulating switch board matting is considered as a Personal Protection Equipment (PPE), it is specially designed for use in front of open switchboards or high voltage equipment. The mats are very important in Power Generation, transmission and distribution sectors to prevent against electrical shock.

We are prominent manufacturers of Insulating mat for electrical purpose with ISI mark in conformity to IS -15652-2006. These mats come with the "Type Test Certificate"(TTC) from reputed laboratories like ERDA and CPRI.

We also manufacture mats as per BS 921, IS 15652, IS 5424, IEC 61111 etc. The company proudly offers wide variety in terms of working voltage requirement, Dimensions, Patterns, features etc.

This website is more informative on "ISI marked Insulating mat for electrical purposes as per IS-15652". For more details, please contact us. Read more...